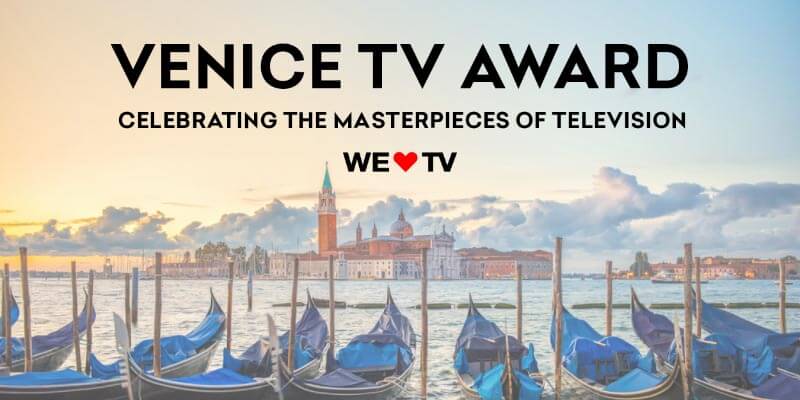 Entry Open Now
VENICE TV AWARD 2019
The VENICE TV AWARD 2019 is now accepting entries! We honor companies and individuals responsible for quality content for TV. Gold Trophies and Nominees will be awarded in 15 categories. Together. We are proud to be TV.
Enter Now Online & Info: www.venicetvaward.com
Submissions can be made in the following categories: DOCUMENTARY, NEWS, LIGHT ENTERTAINMENT, PROGRAM PROMOTION, BRANDED ENTERTAINMENT, SPORT, PERFORMING ARTS, CHILDREN/YOUTH, COMEDY, REALITY TV, BEST OF TECHNICAL HIGH QUALITY, CROSS-PLATFORM PROGRAMMING, BEST TV SERIES, BEST TV FILM.
Deadline: June 30
Entries must have been aired for the first time between 1 January 2018 and
20 September 2019.
TOGETHER. WE ARE PROUD TO BE TV.
The International Venice Television Award is supported by egta, ACT and IMZ.
Venice TV Award
info@venicetvaward.com
Unsubscribe
You may have heard of the new General Data Protection Regulation. We provide customers with content and invitations. In order to do this, your e-mail address is stored in a private register. This information is not public, never shared and has no third-party involvement. If you no longer wish to receive any informations, please use the Unsubscribe link above and reply to this mail with the subject "unsubscribe". Thank you very much.