2nd of March 2016 – The world's foremost audiovisual digitisation service provider Memnon Archiving Services SA visited FINAS Center Of Excellence in Petaling Jaya. Memnom is a Brussels based company providing a world leading service in the field of digitisation and digital archive preservation. Memnon's unique expertise around digitisation, archiving and monetisation of great volumes of audio-visual archives is highly regarded around the world. The delegation from Memnom is lead by Michel Merten and Baku Morikuni, Co-CEO Memnon Archiving Services SA, Kevin Tan Sony General Manager Professional Solution Singapore Division and Ryuji Kato Senior Business Planner, Sony Corporation.
The Memnom delegation is welcomed by Tan Kah Poh, Head of Archives (Digitization), Ahmad Junaidi Reappai, Head of Mediatheque, Azhar Kuyop and Muhammad Khairul from Center Of Excellence Division of FINAS.
They were taken for a tour to the FINAS's Film Vault which houses the audio visual collection produced by FINAS. From there the delegation proceeded to the production and restoration facilities and saw equipment such as the Arri Spirit 2K scanner, Digital Vision Nucoda Color Correction dan Digital Editing Suite. Memnom delegates being briefed on the preservation activities in the FINAS film vault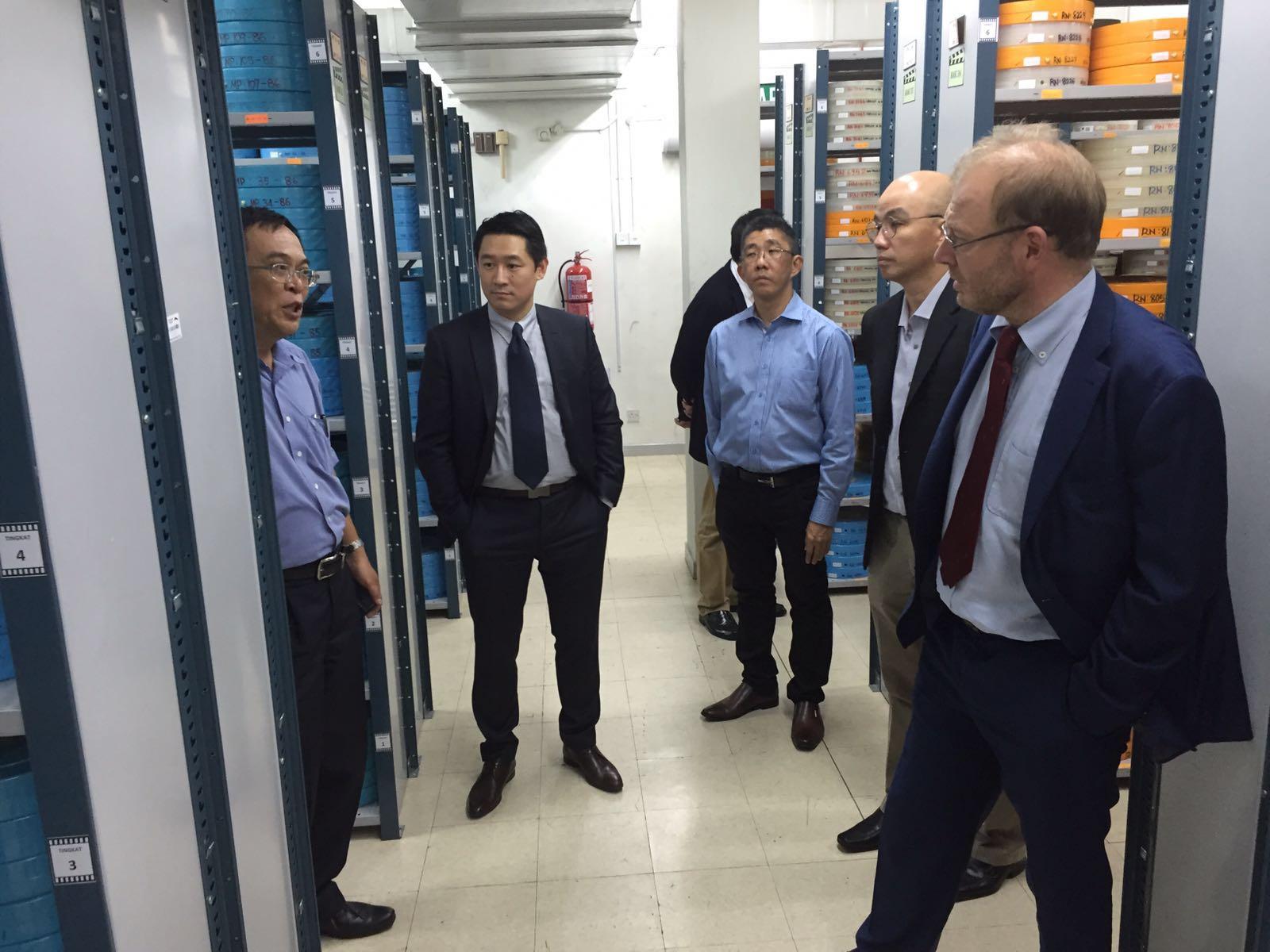 A discussion session was then held at the FINAS Discussion Room. Memnom did a presentation of the services they provide based on their unique experience and expertise. The two sides also exchanged views and shared information relating to various issues in digitization and preservation of digital archives material. The tour ended with a photo session in front of the FINAS PJ lobby.