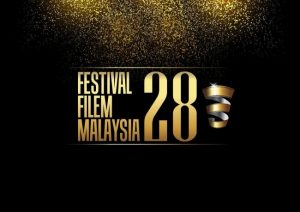 Festival Filem Malaysia ke 28 (FFM28) yang dijadualkan berlangsung pada 1-3 September 2016 ini menyaksikan 27 penyertaan pelbagai kategori dengan 3 kategori tambahan yang diasingkan iaitu 'Filem Terbaik, Lakon Layar Terbaik dan Pengarah Terbaik Bukan Di Dalam Bahasa Malaysia'. Bagi merancakkan FFM28 ini, satu pengumuman khas mengenai Pencalonan Akhir FFM28 telah berlangsung pada 3 Ogos 2016 di Content Malaysia Pitching Centre, KL yang turut dihadiri oleh ramai penggiat filem dan selebriti tanah air. Malam Perasmian FFM28 akan diadakan di Studio Sound Stage Finas Hulu Kelang pada 1 September 2016, 8.00 malam, Manakala Malam Anugerah FFM28 akan dipancarkan secara langsung dari Plenary Hall, KLCC Convention Centre, KL Malaysia pada 3 September 2016 , 9.00 malam melalui Astro Ria & Ria HD.
SENARAI PENUH PENCALONAN AKHIR FESTIVAL FILEM MALAYSIA KE 28
KESAN VISUAL KHAS TERBAIK
Amru Najmi Osman : Kapsul
Bak Chee Hong : Ola Bola
Yusry Abdul Halim : Cicakman 3
Viper Studios Sdn Bhd : Munafik
Criminal Studios Sdn Bhd : The Noise
FILEM ANIMASI PENDEK TERBAIK
Tales Of Wisdom : Hud Hud Media
Ummie.. Ceritalah Kepadaku : Hud Hud Media
Ejen Ali : Wau Animation
Rimba Kids Nursery Rhymes : Glue Studios
FILEM PENDEK TERBAIK
Selfie : 3 Cine Creation Crew
RM10 : Entropy Studios Sdn Bhd
Terbit 23 : Taufiq Kamal Abd Rahman
UV : Aswara / Muhd Ajwad
Suraya : Multimedia University, Faculty Of Cinematics Arts
FILEM CEREKA ANIMASI TERBAIK
BoboiBoy The Movie : Animonsta Studios Sdn Bhd
Oh! La La : Infinite Motion Sdn Bhd
FILEM DOKUMENTARI TERBAIK
Menanti Sinar Keamanan : Medyavizyon Sdn Bhd
Mindanao Penantian Merdeka : Medyavizyon Sdn Bhd
Boat People : Dosfellas Sdn Bhd
Dato' Meor Abdul Rahman : Lagenda Mahaguru Seni Silat Melayu
: Sendo Gayong Sdn Bhd
Awang Pahlawan Iban : Rack Focus Sdn Bhd
PELAKON KANAK KANAK TERBAIK
Shivatharan Nambiar – Ola Bola
Ryqal Iskandar – Cicakman 3
Harvind Raj – Jagat
Aliff Firdaus – Jejak Warriors
Tan Qin Lin – The Kid From The Big Apple
PELAKON BAHARU WANITA TERBAIK
Marianne Tan – Ola Bola
Falisha Crosley – Mat Moto – Kami Mat Moto Bukan Mat Rempit
Nur Risteena – Girlfriend Kontrak
Zara Zya – Rembat
Raja Ilya – Suamiku, Encik Perfect 10!
PELAKON BAHARU LELAKI TERBAIK
Saran Kumar – Ola Bola
Chem Amar – Chowrasta
Mas Khan – Biasan
Keith Foo – Girlfriend Kontrak
Adam Shahz – Juvana 2 – Terperangkap Dalam Kebebasan
PENGARAH BAHARU TERBAIK
Daven Raghavan – CCTV
Shanjhey Kumar Perumal – Jagat
Pekin Ibrahim – Mat Moto – Kami Mat Moto Bukan Mat Rempit
Jess Teong – The Kid From The Big Apple
Feroz Kader – Suamiku, Encik Perfect 10!
LAGU TEMA ASAL TERBAIK
Langit Cinta ; Dayang Nurfaizah (Nur Zaidi Abd Rahman) – Langit Cinta
Untuk Cinta : Hafiz & Adira (Nur Zaidi Abd Rahman – Pilot Cafe
Kalah Dalam Menang : Syamsul Yusof & Mawi (Syamsul Yusof) – Munafik
Arena Cahaya : Zee Avi (Zee Avi & Rendra Zawawi) – Ola Bola
Adiwira : Zizan Razak & KRU (Edry Abdul Halim) – Cicakman 3
SKOR MUZIK ASAL TERBAIK
Nur Zaidi Abd Rahman – Pilot Cafe
Azmeer – Chowrasta
San Weng Onn / San Wai Lik (Alex San) – Ola Bola
Syamsul Yusof – Munafik
Nur Zaidi Abd Rahman – Jwanita
PENATAAN BUNYI TERBAIK
Imaginex Studios Sdn Bhd – Polis Evo
Imaginex Studios Sdn Bhd – Munafik
Imaginex Studios Sdn Bhd – Villa Nabila
Imaginex Studios Sdn Bhd – Mat Moto: Kami Mat Moto Bukan Mat Rempit
Add Audio Sdn Bhd / (Foo Yueh Yee) – Rembat
PENATAAN SENI TERBAIK
Soon Yong Chow – Ola Bola
Esvaran Krishnan – Jagat
Ray Tan Vew Swee – The Kid From The Big Apple
Wong Jee Meng / Nick Wong – Huat The Fish
Mohd Khairul Md Dan – Bravo 5
PENYUNTING TERBAIK
Gywneth Lee – Ola Bola
Nazim Shah – Polis Evo
Syamsul Yusof – Munafik
Kumaran Arumugam – Jagat
Loo Chean Hoong – The Kid From The Big Apple
SINEMATOGRAFI TERBAIK
Raja Mukhriz – Mat Moto: Kami Mat Moto Bukan Mat Rempit
Haris Hue Abdullah – Polis Evo
Senthil Kumaran Muniandy – Jagat
Md Nor Kassim – Bravo 5
Rahimi Maidin – Munafik
PEREKA KOSTUM / BUSANA TERBAIK
Elaine Ng / Weng Shum – Ola Bola
Hasnan Yaacob – Bravo 5
Jess Teong – The Kid From The Big Apple
Hasnan Yaacob – Cicakman 3
Nasirah Ramlan – Polis Evo
LAKON LAYAR TERBAIK
Feroz Kader – Suamiku , Encik Perfect 10!
Joel Soh / Kyle Goonthing/ Anwari Ashraf Hashim / Adib Zaini – Polis Evo
Wan Hasliza Wan Zainuddin – Love Supermoon
Bea Tanaka – Nota
Pekin Ibrahim – Mat Moto: Kami Mat Moto Bukan Mat Rempit
LAKON LAYAR TERBAIK (FILEM BUKAN DI DALAM BAHASA MALAYSIA)
Jess Teong – The Kid From The BigApple
Puvanendran Selvaraja – Maravan
Lim Teik Yin / Jack Lim / Wong Jee Meng / Nick Wong – Huat The Fish
Chan Voke Veng / Tan Pik Vee – Ola Bola
Shanjhey Kumar Perumal – Jagat
CERITA ASAL TERBAIK
Chiu Keng Guan / Chan Yoke Yeng / Tan Pik Yee – Ola Bola
Shanjhey Kumar Perumal – Jagat
Pekin Ibrahim – Mat Moto : Kami Mat Moto Bukan MatRempit
Lina Tan / Amri Rohayat / Tan Boon Huat – Rembat
Jess Teong : The Kid From The Big Apple
PELAKON PEMBANTU LELAKI TERBAIK
Azad Jasmin – Girlfriend Kontrak
Sri Balasubramaniam – Ola Bola
Allahyarham Ramli Hassan – Nota
Hushairi Husain – Polis Evo
Hasnul Rahmat – Juvana 2 : Terperangkap Dalam Kebebasan
PELAKON PEMBANTU WANITA TERBAIK
Aminah Rhapor – Chowrasta
Anne Ngasri – Love Supermoon
Adeline Tsen – Gamatisme
Fauziah Dato' Ahmad Daud – Langit Cinta
Christina Suzanne – Jwanita
PELAKON LELAKI TERBAIK
Aniu – Rembat
Pekin Ibrahim – Mat Moto: Kami Mat Moto Bukan Mat Rempit
Aaron Aziz – Suamiku, Encik Perfect 10!
Zizan Razak – Polis Evo
Shaheizy Sam – Polis Evo
PELAKON WANITA TERBAIK
Maya Karin – Jwanita
Lisa Surihani – Suamiku, Encik Perfect 10!
Nabila Huda – Munafik
Nadiya Nisaa – Love Supermoon
Maya Karin – Nota
PENGARAH TERBAIK
Syamyl Othman – Rembat
Ghaz Abu Bakar – Polis Evo
Saw Teong Hin – Jejak Warriors
Syamsul Yusof – Munafik
Wan Hasliza Wan Zainuddin – Love Supermoon
PENGARAH TERBAIK (FILEM BUKAN DI DALAM BAHASA MALAYSIA)
Shanjhey Kumar Perumal – Jagat
Jess Teong – The Kid From The Big Apple
Vee Kwan Wah / Silver – Huat The Fish
Chiu Keng Guan – Ola Bola
Puvanendran a/l Selvaraja – Maravan
FILEM TERBAIK (BUKAN DI DALAM BAHASA MALAYSIA)
Maravan – Golden Peacock Film Production Sdn Bhd
Huat The Fish – The Film Engine Sdn Bhd
The Kid From The Big Apple – Three Production Sdn Bhd
Jagat – Skyzen (M) Sdn Bhd
Ola Bola – Astro Shaw / Golden Screen Cinema / Multimedia Entertainment
FILEM TERBAIK
Mat Moto: Kami Mat Moto Bukan Mat Rempit : Skop Production / Viper Studios
Jejak Warriors – U2 Media Sdn Bhd
Munafik – Skop Productions Sdn Bhd
Nota – 42ND Pictures Sdn Bhd
Polis Evo – Astro Shaw Sdn Bhd